About us
Company name
ASADA CHEMICAL INDUSTRY CO., LTD.
Head office
180 Miya, Shikama-ku Himeji City, Hyogo, Japan
Zip code 672-8055
TEL. (81)79-235-1911
FAX. (81)79-235-1915
Established
The company is formed on December 10, 1917 (Founded in 1901)
Registered capital
100 million yen
Board of directors

CEO & Presideng
Satoru Asakura
(President&CEO, Hayashiroku Co., Ltd.)
Executive Director
Masami Yamashina
(Managing director,Hayashiroku Co., Ltd.)
Managing Director
Masatoshi Iseda
Director
Mitsukazu Tsukamoto
Director
Takashi Togome
(Managing director,Hayashiroku Co., Ltd.)
Audit & Supervisory
Tetsuro Hayashi

Our Business
We produce and
sell the following
products
Water treatment coagulant (aluminum sulfate, polyaluminum chloride, etc.), polymer agglutination agent, and unsaturated acid metal salt monomer
Number of
employees
60
Factory
Himeji factory
180 Miya, Shikama-ku, Himeji City, Hyogo, Japan, Zip code 672-8055
Hiroshima factory
4-4-1 Okishioya, Hatsukaichi City, Hiroshima, Japan, Zip code 739-0443
Tsukuba factory
6138-9 Onogomachi, Joso City, Ibaraki,Japan, Zip code 300-2521
Offices
Osaka office
  8th floor, Minamisenba Building(Hayashiroku Co., Ltd.)
  4-11-28 Minamisenba, Chuo-ku, Osaka city, Osaka, Japan
  Zip code 542-0081
Tokyo Office
  2-6 Kanda Sudacho, Chiyoda-ku, Tokyo, Japan
  Randick Kanda Building 7th Floor Hayashiroku Co., Ltd. Tokyo Branch
  Zip code 101-0041
Related companies
Hayashiroku Co., Ltd. http://www.hayashiroku.co.jp/
Fiscal year
April 1st to March 31
Bank
Hyogo Shinkin Bank (Shikama Branch)
Resona Bank, Limited (Himeji Branch)
Sumitomo Mitsui Banking Corporation (Shikama Branch)
Company History
1901
The company started to produce Potassium aluminum and aluminum sulfate on the site of the current company headquarter, was the first company to industrialize of aluminum compounds in Japan.
1905
The company restructured. And Asada alum Co. Ltd. founded
1917
Sikama Chemical Industry Co., Ltd. established and started the production of potassium sulfate and alumina.
1937
Corporate reorganization between Asada alum Co., Ltd. and Sikama Chemical Industry Co., Ltd.,The new company name changed to Asada Chemical Industry Co., Ltd.
In November, at the Industrial Technology Expo held in Paris, France, the manufacturing process diagrams and samples of aluminum compounds and metallic aluminum using alum ore as raw materials were exhibited and won the gold medal.
1945
After the end of the war, the alumina business and the potassium sulfate project were suspended.
July, 1954
Restarted as JIS Factory of Aluminum Sulfate
May,1964
Osaka Asada Chemical Co., Ltd.established with co-funder, Hayashiroku Co., Ltd.
1965
Hayashiroku Co., Ltd.took part in the management of the Company's business
July,1966
Osaka Asada Chemical Co., Ltd. merged with Osaka Factory.
1971
Production and sale of unsaturated acid metal salt monomer.
December,1971
Otake Factory completed in Otake City, Hiroshima ,and the operation started.
April,1980
The Osaka office established.
March,1984
The Tsukuba factory completed in mizukaido city (Joso city), Ibaraki Prefecture, and the operation started.
July,1984
Tokyo Office established.
November,1987
The 9th capital increase after the war was carried out, and the capital was 100 million yen.
April,1996
Production and sale of powder polymer coagulant "Paralock" started.
August,2001
Polyaluminum chloride for (Himeji & Tsukuba) and Liquid Aluminum Sulfate for tap water (All factories),Certified by the Japanese Water Works Association (JWWA)
April,2004
The Aluminum Liquid Coagulant(Himeji Factory) obtained the ISO9001 certification.
May,2006
Established a production increase system for the unsaturated acid metal monomer "R-20S"
April,2007
"Unsaturated Acid Metal Salt Monomer" (Himeji Factory) obtained the ISO9001 certification.
February,2008
Polyaluminum chloride for water use (Himeji & Tsukuba) and liquid aluminum sulfate (all factories) for water supply obtained New JIS certification
December,2013
Hiroshima factory completed in Hatsukaichi City, Hiroshima.
November,2014
The Osaka office moved to 4-chome, minamisenba,chuo-ku , Osaka city.
May 2017
The Tokyo office moved to the 2nd chome, kandasuda cho, Chiyoda-ku, Tokyo.
April,2020
Sodium Soda Solution (Himeji Factory) obtained the ISO9001 certification.
April 2021
The ISO14001 certification was obtained at Himeji factory.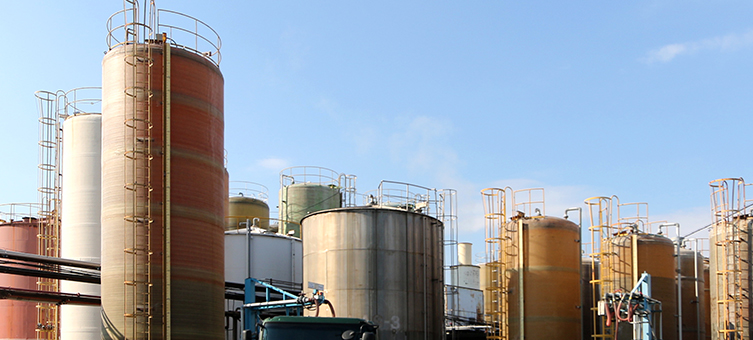 Company philosophy & Policy
Management Philosophy
The origin of the growth of employees and the development of the company is to continue to manufacture and deliver products of quality exceeding customer satisfaction.
We aim at the company that can contribute to the society by striving for the purification of the global environment with the certainty technology and the trust, and satisfying the satisfaction and the trust of the customer, and delivering the product which responds to further expectation.
Quality Policy
We aim at the continuous development of QMS to meet the satisfaction and trust of our customers and to deliver products that meet with further expectations.
Compliance Declaration
Asada Chemical Industry Co., Ltd. follows the "Corporate Behavior Charter" and declares that it will be a company that respects human rights, abides by laws and regulations, values social common sense and corporate ethics, and can contribute to society.

1.Compliance with laws
 We comply with relevant laws and regulations and carry out legal and correct corporate activities.

2.Corporate activities
 We develop and supply products under fair and free competition,by taking safety and security.

3.Disclosure of information
 We will disclose appropriate information regarding corporate activities and operating conditions.

4.Working environment
 We strive to secure a safe and easy work environment.

5.Environmental conservation
 We strive to ensure a safe and easy-to-work workplace environment.

6.Fundamental human rights
 We respect basic human rights and strive to build a healthy workplace free from sexual harassment and power harassment.

7.Severing Connections with Antisocial Forces
 We sever all relations with antisocial forces that threaten social order and security.

8.Social contribution activities
 We are actively committed to social contribution activities.
Safety policy
Putting "safety first" ,we take daily inspections to ensure the work environment health and safety for our employees.

1.Implement statutory inspection and daily inspection.
2.Thorough equipment to ensure the safety of employees.
3.Education and raising awareness of risk avoidance.
4.Carry out thorough pre-meeting strategy.